Learn how to get rid of unTabs, a potentially unwanted program that gets installed on its own, changes the default search engine and displays nagging ads.
It's amazing how a commendable idea can be implemented in a way that makes people want to opt out. The application called unTabs is a shining example of such a discrepancy. On the face of it, this little tool appears to be helpful as it claims to turn browser tabs management into a more pleasurable experience. Specifically, it allows converting tabs to a list, arrange them by categories, and undo these changes at any time in one click. According to the vendor, an additional benefit from this transformation is that the amount of memory used by the browser will be purportedly reduced dramatically. That's the cute and fluffy facet of unTabs, which unfortunately turns out delusive in most cases. The flip side of it is that said extension is added to Chrome, and possibly also to Firefox, Internet Explorer or Safari, without the user's awareness.
The process of unTabs installation often takes user consent out of the equation. This controversial add-on tends to be distributed via software bundling or similar shady tactics. Compound application setups pose the most common entry point. The would-be victim may be absolutely certain that they are installing some nice free utility, but the installation client may conceal a few extras under the same umbrella. Most of the time, this hype is easy to get around. Just select the custom setup option instead of the default one, and then uncheck all "special offers" that look fishy. Aside from this manipulative technique, the peddlers of unTabs also utilize drive-by downloads hosted on malicious or compromised websites. This scenario engages misleading popup dialogs ostensibly related to something else but actually pushing the perpetrating browser extension.
Having ended up inside a computer, the unTabs PUP starts wreaking havoc with the way the victim's preferred web browser operates. By the way, it is officially tailored for Google Chrome, but some users have been reporting identical issues with other browsers. The malware is automatically added to the list of installed extensions, but its functionality is definitely different. It employs a persistence mechanism to prevent users from trashing it manually via the extensions pane. One of the adverse upshots of unTabs activity is that it replaces the default search engine setting with a completely different value. It's typically some junk page with no genuine search functionality, which redirects all traffic to yet another site stuffed with ads above the fold. Another side effect is all about ad serving. A bevy of coupons, banners, price comparisons and in-text links will be scattered all over visited web pages. To top it off, the scope of this add-on's permissions is quite unsettling as it can read and change all data on visited sites.
In order to remove unTabs completely, it's necessary to circumvent its tenacity feature first. This implies making certain changes to the system's GroupPolicy configuration. Since such interference requires troubleshooting skills and may have unpredictable consequences if performed improperly, the workaround below is an easier and safer option.
Automated removal of unTabs virus
Owing to an up-to-date database of malware signatures and intelligent behavioral detection, the recommended software can quickly locate the infection, eradicate it and remediate all harmful changes. So go ahead and do the following:
1. Download and install the antimalware tool. Open the solution and have it check your PC for PUPs and other types of malicious software by clicking the Start Computer Scan button
2. Rest assured the scan report will list all items that may harm your operating system. Select the detected entries and click Fix Threats to get the troubleshooting completed.
Use Control Panel to get rid of unTabs PUP
• Open up the Control Panel from your Start menu in Windows and select Uninstall a program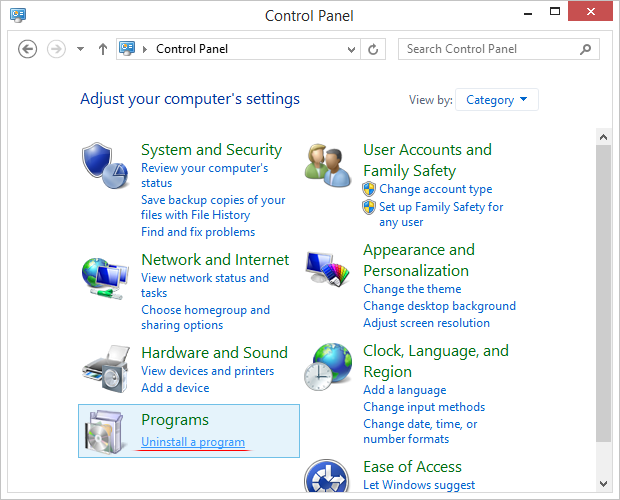 • To facilitate the process of locating the threat, sort the programs list by date to get the latest ones displayed at the very top. Find unTabs or some other unfamiliar entry under the Name column, click Uninstall and follow further directions to get the removal done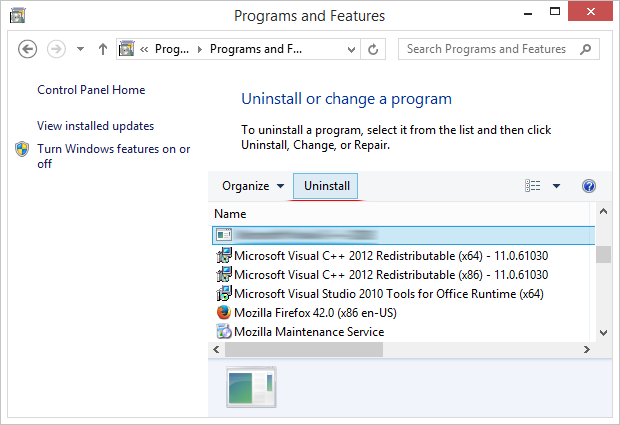 Restore web browser settings to their original defaults
In the circumstances of a complex browser hijack like this, executing a reset makes the most sense despite a few obvious downsides. Customizations such as saved passwords, bookmarked pages etc. will be gone, but so will all the changes made by the potentially unwanted program. The instructions below address the workflow for the web browsers most targeted by unTabs.
Reset Mozilla Firefox
• Open Firefox, type about:support in the URL area and press Enter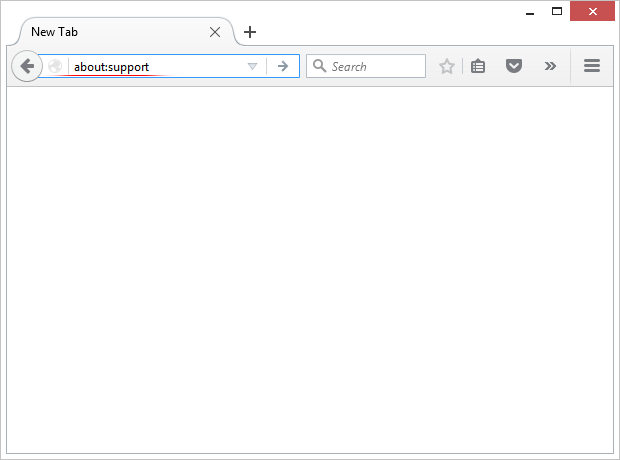 • On the Troubleshooting Information screen, spot the Refresh Firefox button and click on it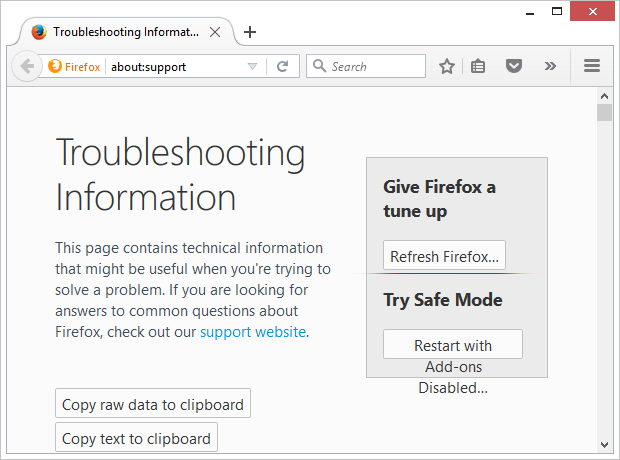 • Follow subsequent directions to reset Firefox to its original settings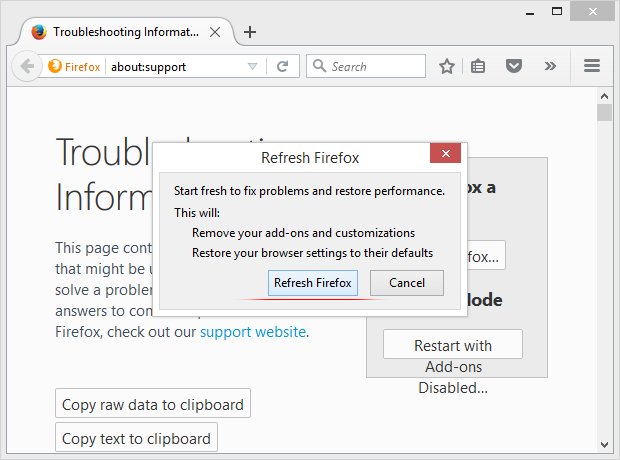 • Restart the browser.
Reset Google Chrome
• Open Chrome, click the icon for Chrome menu and choose Settings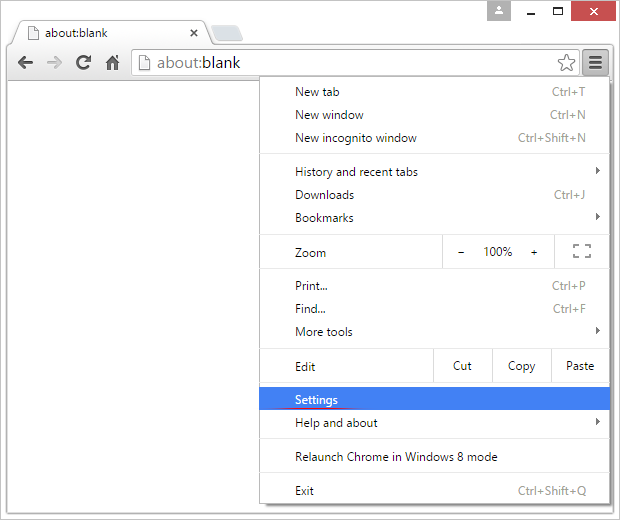 • Scroll down the settings screen and click Show advanced settings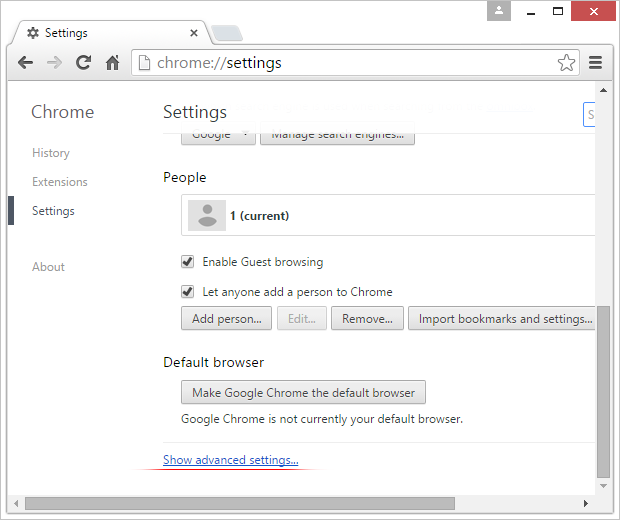 • Click Reset settings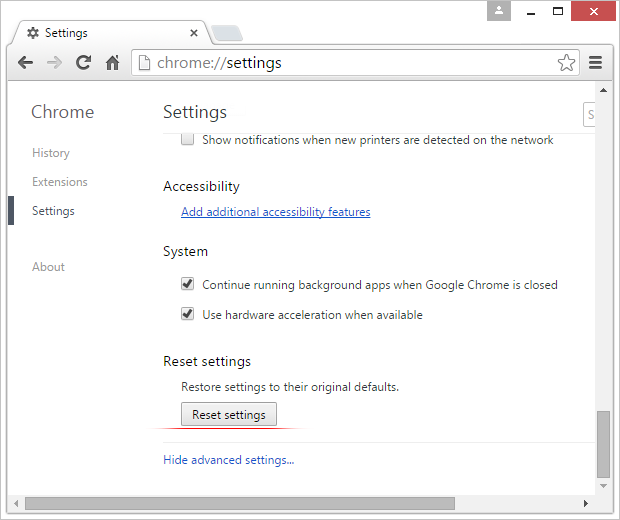 • Finally, confirm the restoration by clicking Reset on the warning message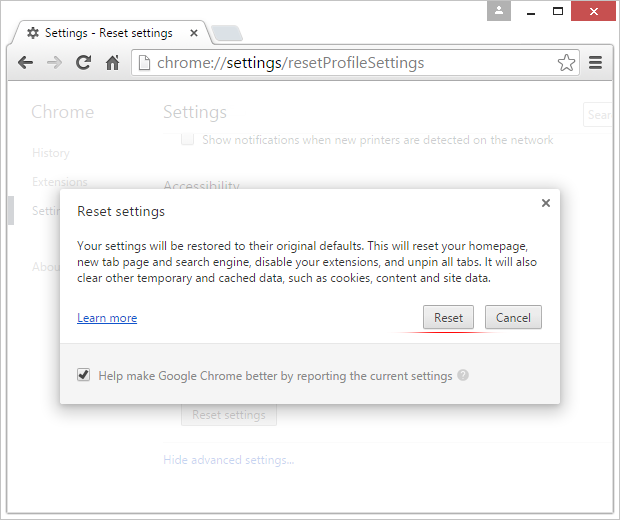 • Restart Chrome.
Reset Internet Explorer
• Select Internet options under IE's Tools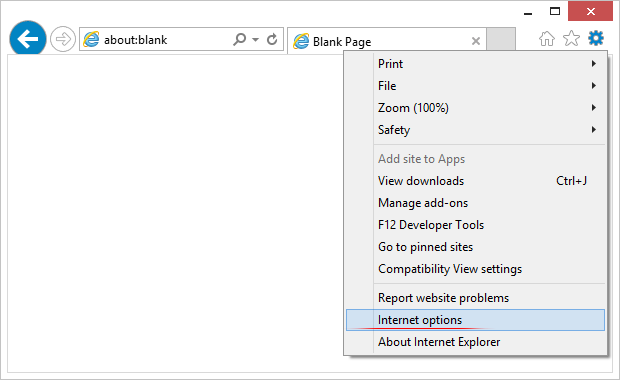 • Proceed by clicking on Advanced tab, then select Reset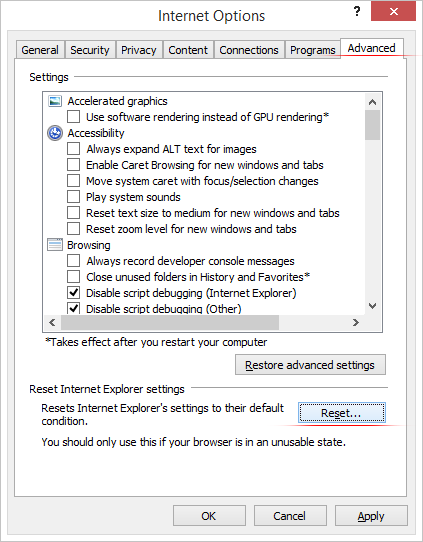 • To confirm the intended changes, click Reset on the Reset Internet Explorer Settings screen after ascertaining that the Delete personal settings checkbox is enabled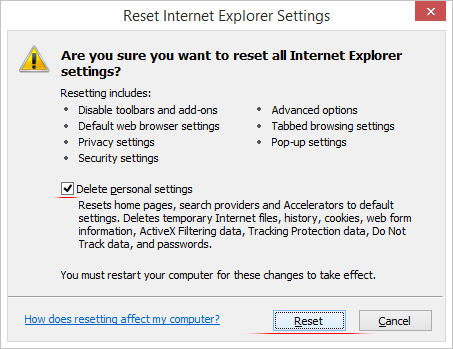 • Reboot the machine to fully implement the fix.
Reset Safari
• Go to the Safari menu and select Preferences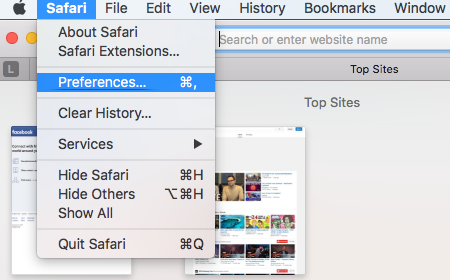 • When on the Preferences screen, select the Privacy tab and hit the Remove All Website Data button if you are up to erasing all website data stored on your Mac. Otherwise, you can use a site-specific removal option described below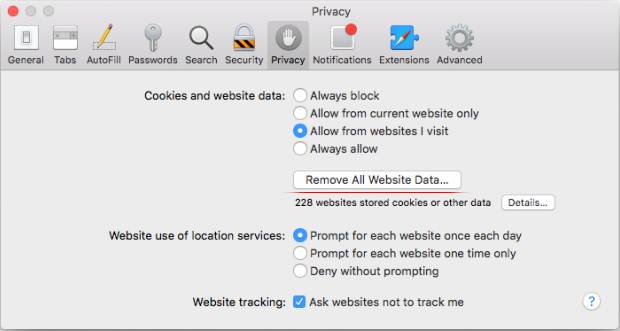 • A dialog will appear, asking you to validate your choice. Click the Remove Now button if you are sure. Be advised this will log you out of online services and undo personalized web browser settings such as saved passwords, etc.



• Safari also allows deleting data for specific sites rather than all sites in general. To use this option, click the Details button under Privacy tab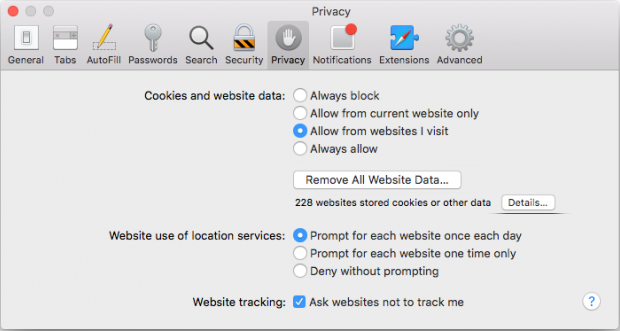 • Select the websites for which you would like to erase data and click the Remove button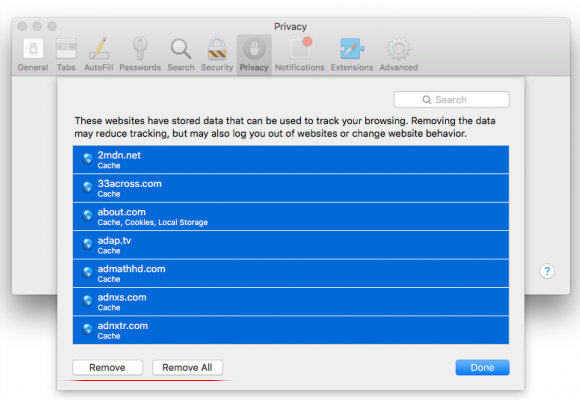 • Click the Done button to confirm and exit. You can also select the Remove All option to remove all data stored by the listed websites.
Revise your security status
Post-factum assessment of the accuracy component in malware removal scenarios is a great habit that prevents the comeback of harmful code or replication of its unattended fractions. Make sure you are good to go by running an additional safety checkup.