This article dissects the issue of Query Router adware redirecting victims' online surfing to search.queryrouter.com and provides effective removal advice.
Web browsers are flexible tools allowing for extensive customization to fully meet users' preferences. It's remarkably simple to define a site that will be automatically resolved when a browser is opened. Things like the new tab page and default search engine are easy to configure as well. But what if this convenient state of things just stops working all of the sudden? The only plausible reason for such a mishap is malicious activity going on inside a computer. There is a category of offending code that impacts this particular facet of PC usage. It's generally referred to as adware, which itself can be broken down into subgroups such as hijackers and ad-serving threats. Query Router, also known as QueryRouter, is an unwanted applet that embodies this type of nefarious activity.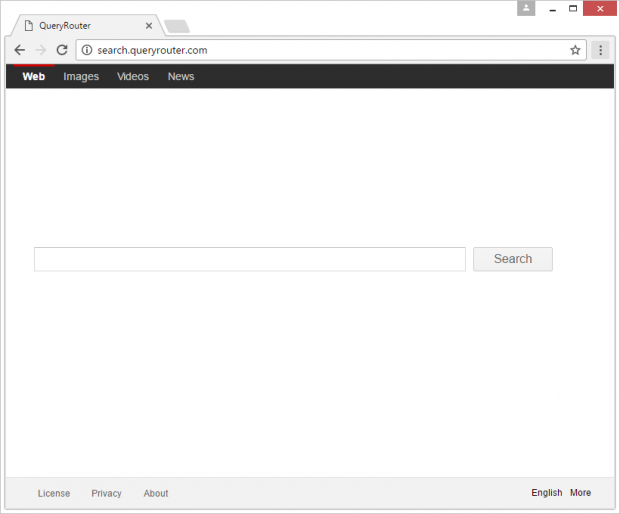 When infected with the Query Router virus, people lose control of their custom browsing settings. The cyber parasite bypasses user authorization when changing the homepage, new tab page and search provider to search.queryrouter.com value. These modifications take place without admin's permission because the corresponding browser plugin or extension obtains elevated privileges automatically – that's the way it is programmed. Another trait of this adware is that it is indiscriminate in terms of the browser type, so those using Chrome, for instance, aren't any more secure than Internet Explorer aficionados. In the long run, when working with preferred web browser, infected users will be constantly bumping into a rogue search page.
Though it may appear counterintuitive, search.queryrouter.com is not harmful. It is just a link in a traffic monetization chain created by adware authors. While posing no immediate risk, the page titled QueryRouter is worthless as far as its online search capacity goes. Any query that a user inputs in it will return another tab with real results provided by a genuine provider rather than search.queryrouter.com. The pages may contain ads above the fold. This explains the profit source for the crooks: some advertisers are willing to pay for e-marketing no matter what methods are used to peddle their services or products.
The only party that suffers the consequences of such a business scheme is the end user. It's problematic to prevent an affected browser from being redirected to search.queryrouter.com, because the reason for this rerouting is more than just an add-on's activity. The adware takes root in a compromised system by adding a scheduled task and leveraging persistence mechanisms so that commonplace uninstall techniques won't do the fixing trick. What helps is a specially crafted procedure that eradicates the bad code proper and resets browsing configuration to its normal state.
Automated removal of the Query Router virus
Owing to an up-to-date database of malware signatures and intelligent behavioral detection, the recommended software can quickly locate the infection, eradicate it and remediate all harmful changes. So go ahead and do the following:
1. Download and install the antimalware tool. Open the solution and have it check your PC for PUPs and other types of malicious software by clicking the Start Computer Scan button
2. Rest assured the scan report will list all items that may harm your operating system. Select the detected entries and click Fix Threats to get the troubleshooting completed.
Use Control Panel to get rid of Query Router adware
• Open up the Control Panel from your Start menu in Windows Vista / Windows 7 / Windows 10 and select Uninstall a program. For Windows XP/8 – click Add or Remove Programs.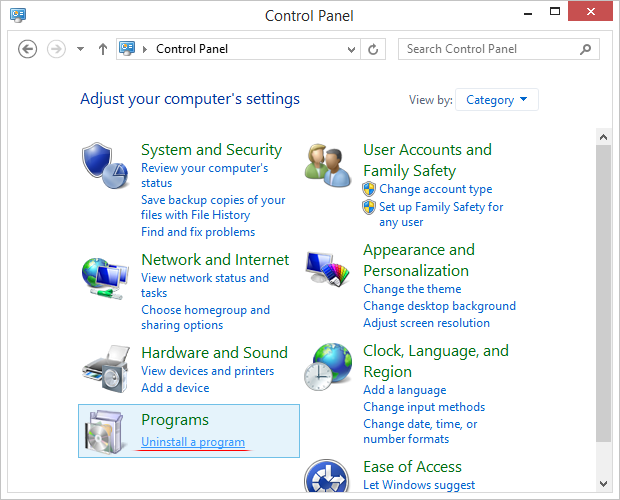 • To facilitate the process of locating the threat, sort the programs list by date to get the latest ones displayed at the very top. Find QueryRouter or some other unfamiliar entry under the Name column, click Uninstall and follow further directions to get the removal done.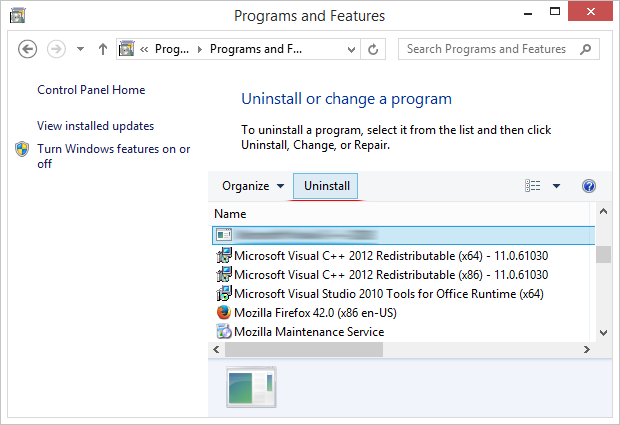 Restore web browser settings to their original defaults
In the circumstances of a complex browser hijack like this, executing a reset makes the most sense despite a few obvious downsides. Customizations such as saved passwords, bookmarked pages etc. will be gone, but so will all the changes made by the potentially unwanted program. The instructions below address the workflow for the web browsers most targeted by Query Router.
Reset Mozilla Firefox
• Open Firefox, type about:support in the URL area and press Enter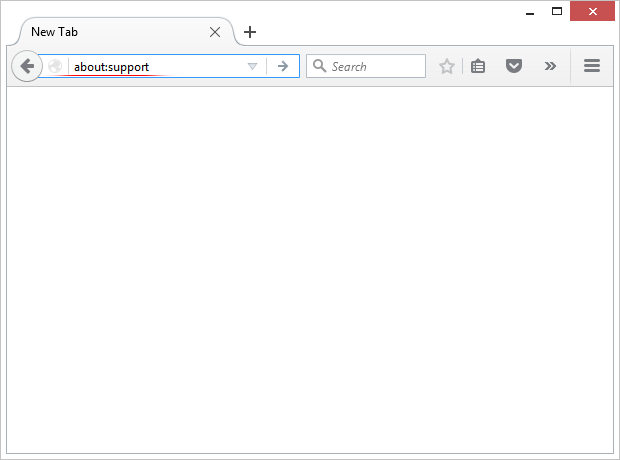 • On the Troubleshooting Information screen, spot the Refresh Firefox button and click on it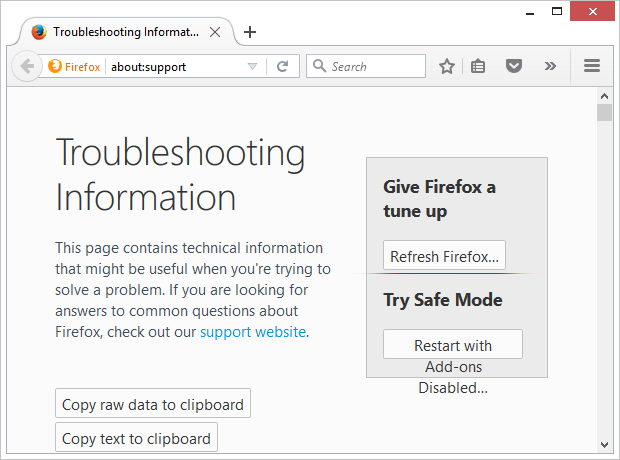 • Follow subsequent directions to reset Firefox to its original settings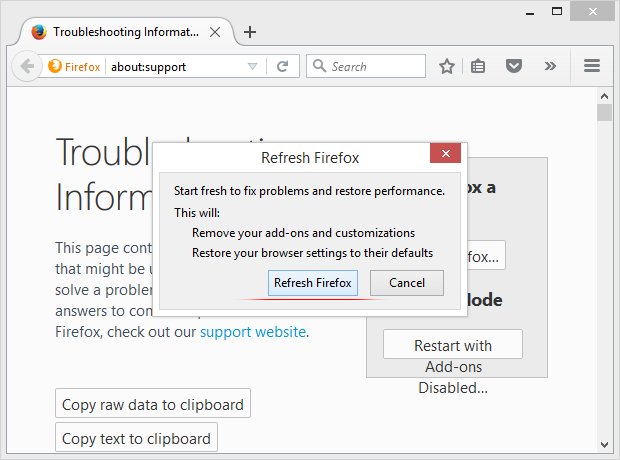 • Restart the browser.
Reset Internet Explorer
• Select Internet options under IE's Tools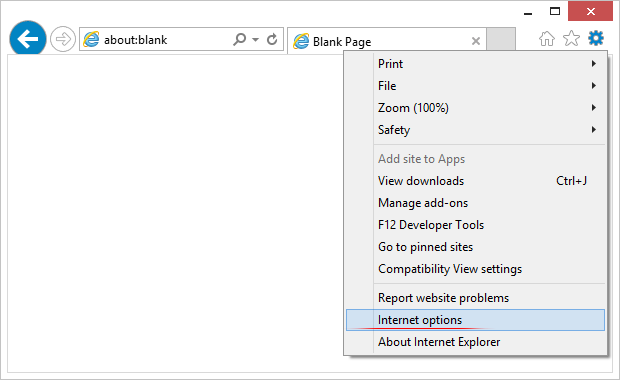 • Proceed by clicking on Advanced tab, then select Reset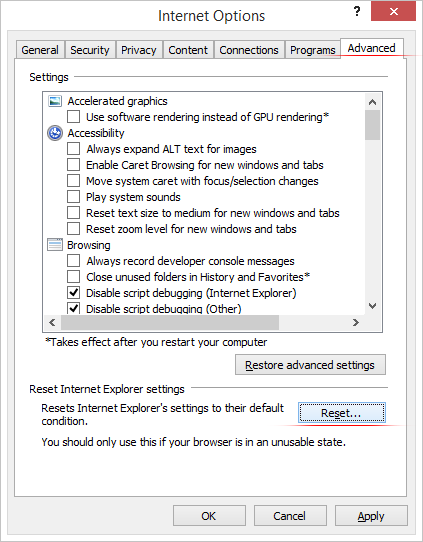 • To confirm the intended changes, click Reset on the Reset Internet Explorer Settings screen after ascertaining that the Delete personal settings checkbox is enabled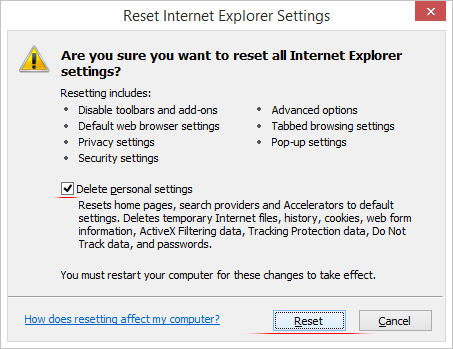 • Reboot the machine to fully implement the fix.
Reset Google Chrome
• Open Chrome, click the icon for Chrome menu and choose Settings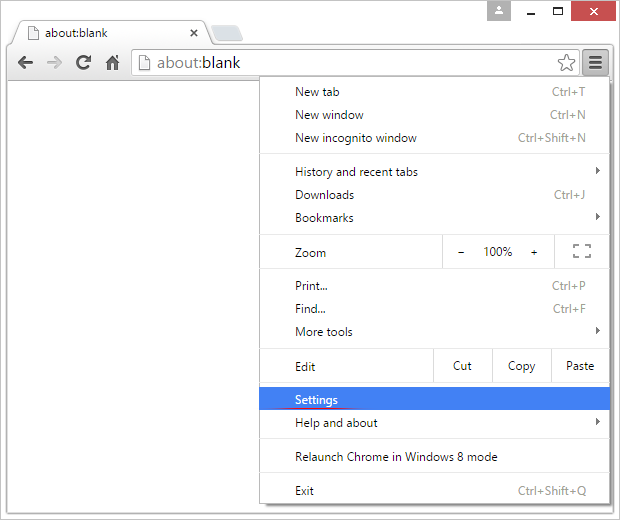 • Scroll down the settings screen and click Show advanced settings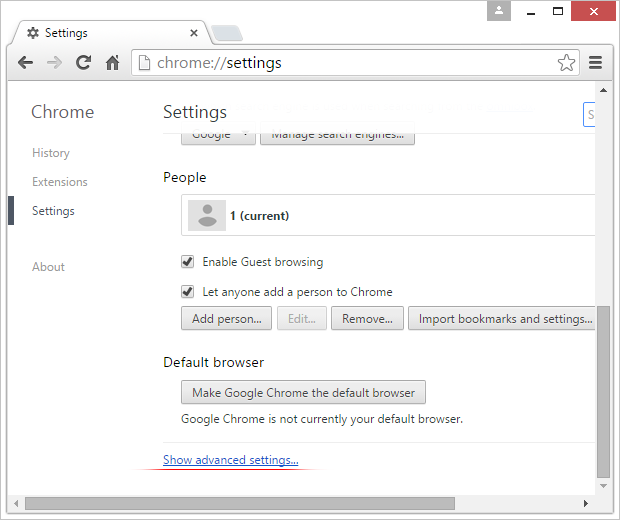 • Click Reset settings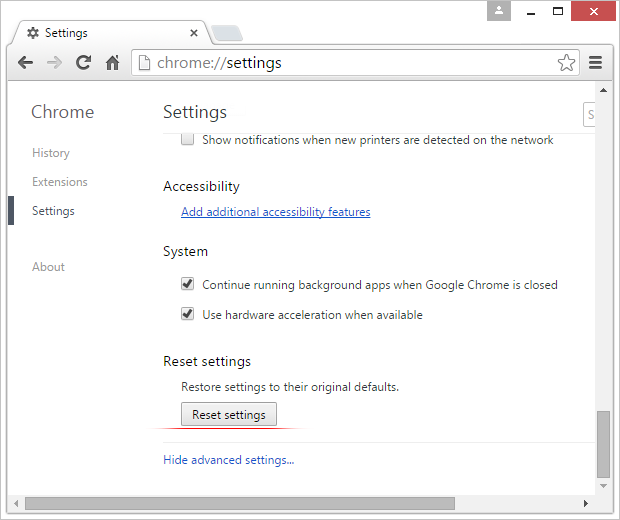 • Finally, confirm the restoration by clicking Reset on the warning message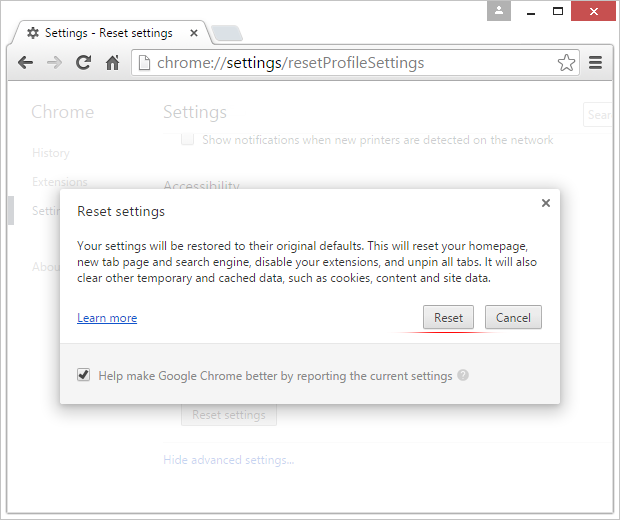 • Restart Chrome.
Revise your security status
Post-factum assessment of the accuracy component in malware removal scenarios is a great habit that prevents the comeback of harmful code or replication of its unattended fractions. Make sure you are good to go by running an additional safety checkup.