The ransomware scourge doesn't seem to be letting go of users around the globe, this time with a variant extorting money to decrypt .777 extension files.
A group of threat actors in charge of extortion campaigns through file-encrypting malware sticks with a 'lucky number' 777. This cyber ring first got into the spotlight of security labs last year and discontinued the attacks shortly afterwards, but the infection re-emerged in early May 2016 with a new version. It's got basically the same behavioral characteristics and doesn't appear too complex. The ransomware encrypts data on a host computer and appends filenames with a timestamp, for instance, 18-05-2016-13-53-21, followed by one of these strings: _$seven_legion@india.com$.777, _$ninja.gaiver@aol.com$.777, or _$kaligula.caesar@aol.com$.777. The common denominator in this format is the date and time, plus an email address and the .777 extension.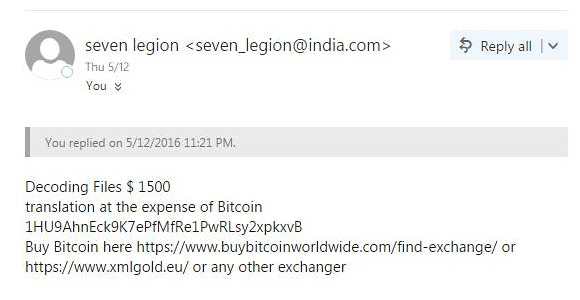 In contrast to the more sophisticated samples like TeslaCrypt or the Locky ransomware, this strain cannot boast nearly as much automation of the extortion routine. There is no linked-to ransom payment dashboard that would allow the victims to submit money and access the decryptor and perhaps recover one or a few files for free. Instead, the .777 file virus simply urges the infected Windows user to send an email to the fraudsters and get restoration steps in response.
This primitive mode of interaction, though, doesn't make this threat per se a lame malicious code. It does implement rather strong cryptography to prevent the user from accessing the data. Another attribute of this attack is a document named read_this_file.txt, which appears on the desktop in the course of the compromise. All it says is the following: "For decrypt files send one file in e-mail", with a specific address (seven_legion@india.com, kaligula.caesar@aol.com or ninja.gaiver@aol.com) mentioned further.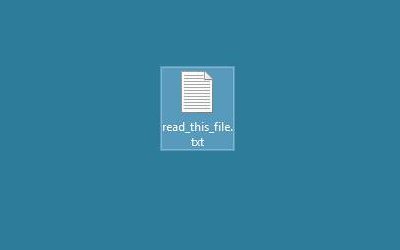 The ransom size across these incidents isn't invariable and depends on how big the potential data loss damage can be. If it's a corporate IT environment that was hit, the scammers may ask for as much as $1500. End users may be obliged to pay $500-800, and the amount increases if the victim lingers with following the scoundrels' instructions. The plagued person must complete the buyout using Bitcoins, a cryptocurrency that keeps the bad guys on the safe side when it comes to attempts of tracking them down.
The .777 ransomware relies on email both for communicating with the victim and actually contaminating computers and networks. The typical malicious code injection scenario takes place when a user opens an attachment that goes with a phony incoming message from an unfamiliar sender. This ZIP or PDF file may be masqueraded as someone's curriculum vitae, an invitation to some must-attend event, a package delivery notification or similar. The takeaway from this tactic is that it's a very bad idea to open email attachments unless there is a complete certainty they are safe.
Security experts are currently working on a way to decrypt .777 files without having to pay the ransom, with some success at this point. For a start, it's recommended to try the methods below and get rid of the malicious program proper. Once the ransomware has been eradicated, get down to data recovery workarounds.
Automated removal of .777 file virus
Owing to an up-to-date database of malware signatures and intelligent behavioral detection, the recommended software can quickly locate the infection, eradicate it and remediate all harmful changes. So go ahead and do the following:
1. Download and install the antimalware tool. Open the solution and have it check your PC for PUPs and other types of malicious software by clicking the Start Computer Scan button
2. Rest assured the scan report will list all items that may harm your operating system. Select the detected entries and click Fix Threats to get the troubleshooting completed.
Ways of non-ransom recovery of encrypted files
Cracking the crypto used by this ransom trojan is more of a science fiction thing rather than an attainable prospect for the masses. This is why the troubleshooting in predicaments of this sort is a matter of two approaches: one is to pay the ransom, which isn't an option for many victims; and the other is to apply instruments that take advantage of the ransomware's possible weaknesses. If the latter is your pick, the advice below is a must-try.
Backups can make your day
Not only are you a lucky person in case you've been backing up your most important files, but you're also a wise and prudent user. This isn't necessarily a resource-heavy activity these days – in fact, some providers of online services are allocating a sufficient size of cloud storage space for free so that every customer can easily upload their critical data without paying a penny. Having removed the 777 ransomware, therefore, all you have to do is download your stuff from the remote server or transfer it all from an external piece of hardware if that's the case.
Restore previous versions of encrypted files
A positive upshot of using this technique depends on whether or not the ransomware has erased the Volume Shadow Copies of the files on your PC. This is a Windows feature that automatically makes and keeps the backups of data elements on the hard drive as long as System Restore is enabled. The cryptoware in question is programmed to switch off the Volume Shadow Copy Service (VSS), but it has reportedly failed to in some cases. Checking one's options regarding this workaround is doable in two ways: through the Properties menu of each file or by means of the remarkable open-source tool called Shadow Explorer. We recommend the software-based way because it's automated, hence faster and easier. Just install the app and use its intuitive controls to get previous versions of the encrypted objects reinstated.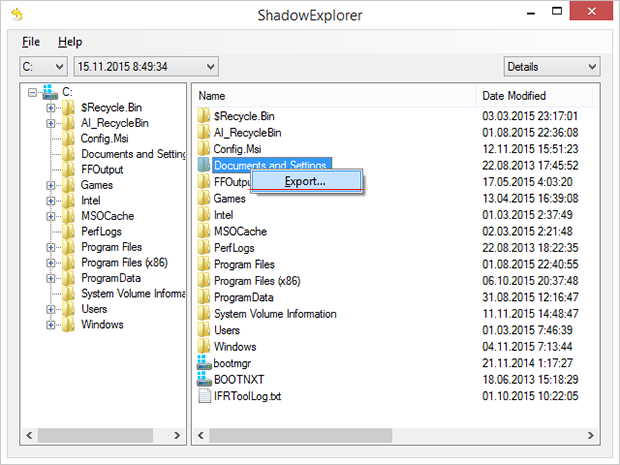 Data recovery toolkit to the rescue
Some strains of ransomware are known to delete the original files after the encryption routine has been completed. As hostile as this activity appears, it can play into your hands. There are applications designed to revive the information that was obliterated because of malfunctioning hardware or due to accidental removal. The tool called Data Recovery Pro by ParetoLogic features this type of capability therefore it can be applied in ransom attack scenarios to at least get the most important files back. So download and install the program, run a scan and let it do its job.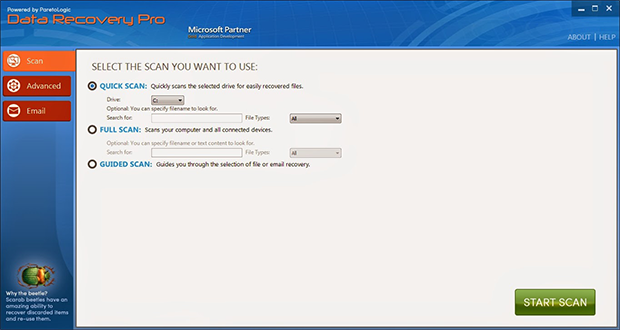 Revise your security status
Post-factum assessment of the accuracy component in malware removal scenarios is a great habit that prevents the comeback of harmful code or replication of its unattended fractions. Make sure you are good to go by running an additional safety checkup.