The newest variant of Crypt0L0cker ransomware labels encrypted files with the .enc extension and creates How_To_Restore_Files ransom notes demanding a buyout.
As opposed to other categories of computer threats, the impact from ransom Trojans cannot be undone by simply removing them. The inescapable aftermath of a ransomware attack is the artificially evoked inaccessibility of one's data. That's the biggest problem with recovering from such a compromise rather than mere elimination of the offending code. Moreover, most of the present-day crypto infections are programmed to trigger a self-destruction routine as soon as the file encoding phase has been completed. All of this holds true for Crypto0L0cker. Also referred to as TorrentLocker, this pest wreaks havoc with a victim's digital life by making all the personal information – stored locally and on network shares – impossible to view or edit.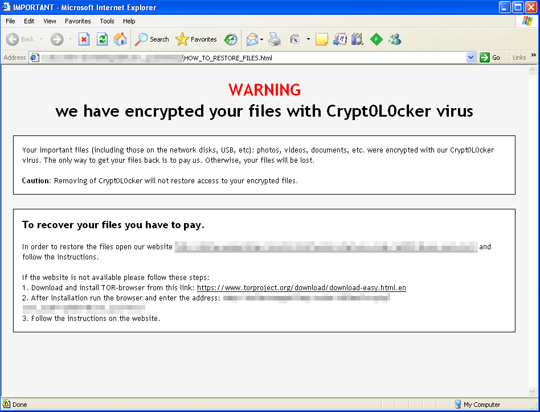 Here's a 101 on the activity of Crypt0L0cker: it arrives with realistic-looking yet contagious invoices, energy bills or suchlike documents attached to incoming spam messages. For instance, in mid-August its loader was massively distributed via emails impersonating Enel, an international energy company with headquarters in Italy. Thousands of users received emails with Enel_Bolletta.zip attachment, which extracted to a malicious JScript file. So look out for suspicious entries in your inbox and think twice before downloading them. Having made it inside a Windows computer, this ransomware traverses the fixed and removable drives, as well as synced cloud-based directories, in order to mine the most valuable data.

All the data files found during the scan, including photos, videos, documents and the like, undergo mutilation with the Advanced Encryption Standard (AES). Crypt0L0cker will then concatenate the .enc string to the original names and extensions of the affected files. As a result, the victim will be unable to access these skewed items. This whole attack wouldn't make sense if the scoundrels had no covenant to offer the victim. They express the terms of their deal in documents named HOW_TO_RESTORE_FILES.html and HOW_TO_RESTORE_FILES.txt. The infected user won't be at their wit's end finding these walkthroughs – they are inserted into every encrypted folder and also dropped onto the desktop.
The warning inside reads, "We have encrypted your files with Crypt0L0cker virus." The document recommends the victim to open a linked-to website titled "Buy Decryption" and pay 2.2 Bitcoins within a specified deadline, otherwise the data may stay unrecoverable. Unfortunately, security researchers haven't had much progress figuring out how to decrypt .enc files ciphered by Crypt0L0cker. The only options left are to either pay the ransom or try alternative restoration techniques. Meanwhile, don't fail to keep backups of the most important information in a secure place.
Automated removal of Crypt0L0cker
Owing to an up-to-date database of malware signatures and intelligent behavioral detection, the recommended software can quickly locate the infection, eradicate it and remediate all harmful changes. So go ahead and do the following:
1. Download and install the antimalware tool. Open the solution and have it check your PC for PUPs and other types of malicious software by clicking the Start Computer Scan button
2. Rest assured the scan report will list all items that may harm your operating system. Select the detected entries and click Fix Threats to get the troubleshooting completed.
Ways of non-ransom recovery of .enc files
Cracking the crypto used by this ransom trojan is more of a science fiction thing rather than an attainable prospect for the masses. This is why the troubleshooting in predicaments of this sort is a matter of two approaches: one is to pay the ransom, which isn't an option for many victims; and the other is to apply instruments that take advantage of the ransomware's possible weaknesses. If the latter is your pick, the advice below is a must-try.
Backups can make your day
Not only are you a lucky person in case you've been backing up your most important files, but you're also a wise and prudent user. This isn't necessarily a resource-heavy activity these days – in fact, some providers of online services are allocating a sufficient size of cloud storage space for free so that every customer can easily upload their critical data without paying a penny. Having removed the ransomware, therefore, all you have to do is download your stuff from the remote server or transfer it all from an external piece of hardware if that's the case.
Restore previous versions of encrypted files
A positive upshot of using this technique depends on whether or not the ransomware has erased the Volume Shadow Copies of the files on your PC. This is a Windows feature that automatically makes and keeps the backups of data elements on the hard drive as long as System Restore is enabled. The cryptoware in question is programmed to switch off the Volume Shadow Copy Service (VSS), but it has reportedly failed to in some cases. Checking one's options regarding this workaround is doable in two ways: through the Properties menu of each file or by means of the remarkable open-source tool called Shadow Explorer. We recommend the software-based way because it's automated, hence faster and easier. Just install the app and use its intuitive controls to get previous versions of the encrypted objects reinstated.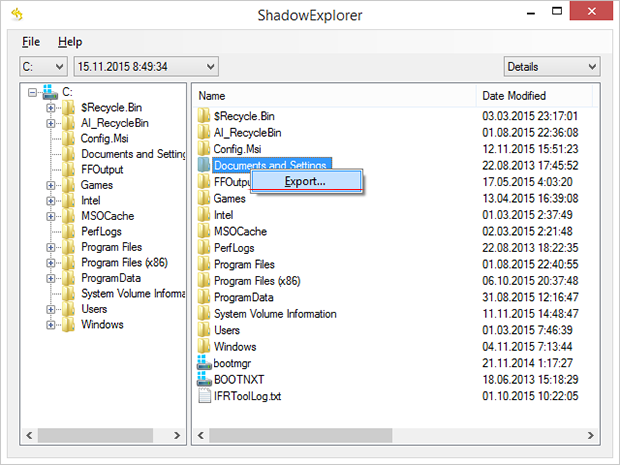 Data recovery toolkit to the rescue
Some strains of ransomware are known to delete the original files after the encryption routine has been completed. As hostile as this activity appears, it can play into your hands. There are applications designed to revive the information that was obliterated because of malfunctioning hardware or due to accidental removal. The tool called Data Recovery Pro by ParetoLogic features this type of capability therefore it can be applied in ransom attack scenarios to at least get the most important files back. So download and install the program, run a scan and let it do its job.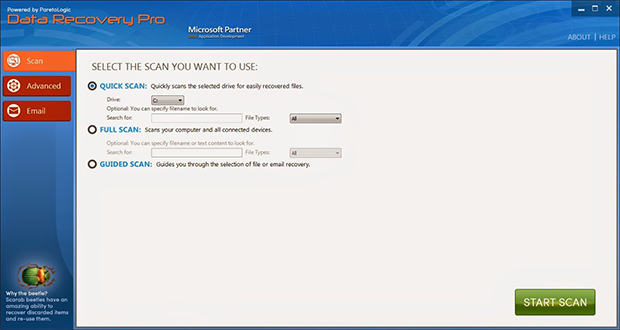 Revise your security status
Post-factum assessment of the accuracy component in malware removal scenarios is a great habit that prevents the comeback of harmful code or replication of its unattended fractions. Make sure you are good to go by running an additional safety checkup.